Home

Skeletons Outta The Closet
Posted Friday/May 31, 2002; 1:27 p.m. PDT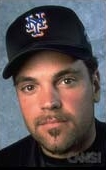 No shadows.
It's a crazy season in baseball when a player like Mike Piazza has to call a press conference to announce not only is he not "coming out," he's not even in. Only "the Shadow knows" who's really in, but for sure the BIGGEST "outting" this season (besides Ken Caminiti of himself) is that of the Fans. That's right, the Fans, BABY!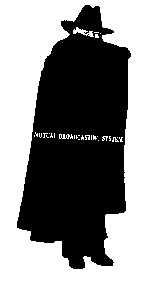 "Don't ask, don't tell and PLAY BALL!"
Shy, quiet, and almost invisible, Fans have been in the closet since 1994, locked away and virutally forgotten by the owners and players. Fans have become the "skeletons of sports" and as long as we "ONLY make noise at the games," the owners and players are content with us being in the closet. But already during the most volatile season since '94, Fans have been BUSTING out. WeTheFans.com has been out for three years leading the charge. Now other "Fan Activists" are taking to the Net, "taking a stand and rallying Fans." THAT'S what it's gonna take this time around. Not government intervention. Not the owners and players union talking themselves blue in the face. Not even another 116 win season. From steroids to a strike, to a lockout, to contraction, to salary cap to revenue sharing, Major League Baseball NEEDS an INDEPENDENT VOICE with a "stake in the game!" Does anyone have MORE of a stake than the Fans? NOPE!
So here's a STANDING-O to the Fan groups that are ALL THE WAY OUT and IN THE FACE of baseball! We hope you ALL give EVERY Fan the courage to "come out, stand up, and be heard." We Love Baseball! United, Fans Can Save Baseball!! The closet doors are wide open and the skeletons are flying out!!!

Save the Twins!
America's Team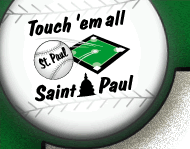 The
Fans
are
the
ONLY
entity
that
can
save
baseball!

The
REVOLUTION
will
not
be
televised!

It's
ON
the Net.

You In?
Or Out?