Home


Greed Is NOT A Good Third Player!
Updated Thursday/October 21, 1999; 8:24 a.m. PDT
The referee starts and ends the game, right? Additionally, only the referee can call or cancel a game, correct? So who was the official that cancelled the 1994 World Series? Greed, that's who!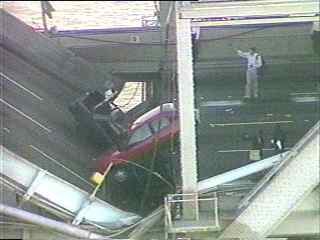 An earthquake couldn't stop the World Series, but a LABOR DISPUTE did!

The 1989 World Series would have been "the most logical" Series in history to cancel. An earthquake severely shook the two host cities; San Francisco and Oakland. Hundreds of lives were lost, multi-millions of dollars in structural damage, and major destruction of one of the greatest bridges in America. If there EVER was a World Series that deserved to be cancelled that was the one, yet we head the cry, "PLAY BALL!" However, a mere five years later, Greed decided to cancel the remainder of the season and bring to an end the 100+ year streak of the Fall Classic.

Then only four years after that "sports nightmare," the NBA allowed "Greed the Ref" to cancel nearly half the season and the All-Star Game. Lockout, strike, hold out, dispute, to WeTheFans it's all the same. That's why it's time The Sports Fans share in the power to determine what's REALLY fair. It's time The Sports Fans level the playing field by becoming the Third Player At The Table!




Lockout... Strike... Holdout... it's all the same to the Fans.

Two sides can only see things one way. Three sides will veiw things from all angles!