Home

I Fought The Law And The Law Won
Posted Friday/October 1, 1999; 12:54 p.m. PDT
The wildest (actually "silliest") shoot out in the West is over. A gunslinger from Green Bay was brought in to lead Seattle's Gang That Couldn't Shoot (forget about "straight") up against the Top Guns of the NFL. Unfortunately, his first gun battle was with one of his own guys! Now that it's over, WeTheFans.com's hat is off to Coach AND General Manager Mike Holmgren who made it "Now Time to play without 'Joker' Galloway!"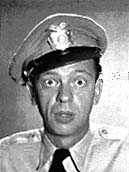 "Go ahead, make my pay day."

It would have been the shortest battle if Holmgren wasn't gracious enough to try and work things out with a guy that had NO RIGHT holding out. Galloway's holdout started as "Barney Fife vs. Josey Wales," and ended as "Barney Fife vs. Josey Wales." Despite being the fastest player on the team, Joey Galloway never had a legitimate leg to stand on. In fact, going into the most painful holdout in Seattle sports history, Joey had the equivalent of a torn ACL! JOEY GALLOWAY WAS UNDER CONTRACT! There is a contract he signed, stating he was in full agreement with making $1.6 million for the '99-'00 season. On Wall Street it's called "speculating." When you're wrong, you're just wrong.

Joey Galloway was just wrong, PERIOD! He was wrong about how much he would be worth this season!! He was wrong to not honor his contract!!! He was wrong to holdout!!!! He was wrong to let his EGO make him want to be the highest paid receiver in the NFL!!!!! He was wrong to let his teammates down!!!!!! He was wrong to change the expectations of the Fans!!!!!!! He was wrong to deprive the season ticket holders!!!!!!!! He was wrong about being indispensable!!!!!!!!! He was DEAD wrong about his leverage!!!!!!!!!! He was wrong about Mike Holmgren!!!!!!!!!!! Barney Fife with no bullets.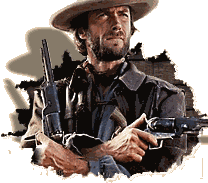 "Well are you gonna pull those pistols or whistle dixie?"

Mike Holmgren could have ended the shoot out with a couple of shots, ("NO RENEGOTIATION!") right from the beginning. Instead, he exhibited TREMENDOUSLY good faith by working with Galloway and his "stick up partner" Eric Metz. Despite being under contract, Galloway wouldn't even meet the Seahawks halfway by going to camp. Instead, Galloway adamantly insisted on being the highest paid receiver in the NFL despite not PROVING himself to be better than the 13th best in the AFC. Joey Galloway should have done most of his negotiating on the practice field and in games. He could have been showing the coach he was STRIVING to be the best receiver in the league by catching everything that came his way, while Agent Metz was working (hardest at keeping a straight face about the highest paid thing) with the GM. The most ridiculous Seattle Seahawk holdout EVER ended the way it started. JOEY GALLOWAY IS UNDER CONTRACT. Josey Wales with one shot.

Let's hear it for Mike Holmgren!!!!!!!! A GM that's in charge! A GM with guts! The guts to take a stand! The guts to take a stand of order! The stand the Fans have GOTTA start taking! Mike Holmgren took a "there's a new sheriff in town " stand! The kind of stand Wally Walker should have taken more of in the Vin Baker negotiations; the kind that made Woody Woodward get on his horse and ride outta town. Holmgren not only took a stand, but a FAIR STAND. Joey Galloway was given the opportunity to make $12 million ($7 million signing bonus, $5 million salary) this season compared to $1.6 million (now minus $279,000 in game salary and $305,000 in fines) that he is now stuck with. The way to get players' EGOS in check enough to keep a team perspective, is by taking a hard-line stance. Players make up teams; they aren't more important than them!

Regardless of how beautiful (and it would have been BEAUTIFUL!) Joey Galloway's game would fit into Coach Holmgren's system, General Manager Holmgren had to shoot down Joey's RIDICULOUS EGO. If Joey Galloway is going to play this year, he's going to play for the terms he signed his name to. There is justice in the Sports World...sometimes.

Wanna help WeTheFans.com fire its shot at "Joker Joey"?



Ego
&
Money
&
Greed
OH MY!



Ego
&
Money
&
Greed
OH MY!!



Ego
&
Money
&
Greed
OH MY!!!



Wanna give

Joey Galloway

A Shout Out?