I Shot The Sheriff
Posted Wednesday/March 6, 2002; 5:02 p.m. PST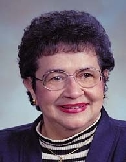 Hitwoman M. P.
Billy Joel said it best when he sang, "You had to be a BIG SHOT didn't ya?" That's the only question that can be asked of Senator Marqarita Prentice. She alone left House Bill 2838 for dead by not giving the committee she chairs (Labor Commerce & Financial) the opportunity of voting on it. The "Blackout Bill" blasted its way outta the Washington State House of Representatives with a 95-3 vote. But in the Senate committee, Senator Prentice took aim and with "hitwoman coldness" blew it away with a 1-0 vote. One big shot for the NFL, but not for NFL Fans in Seattle. The Senator from the 11th District represented a New York company's agenda better than the Fans, Taxpayers, and Voters of her concern.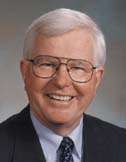 Sheriff Hunt
HB 2838's sponsor Rep. Sam Hunt, is a Seahawk Fan representing Seahawk Fans and Washington State Taxpayers/Voters concerned about the public $300 million that built the new Seahawks Stadium. HB 2838 actually represented NFL Fans EVERYWHERE. Rep. Hunt said, "We may have lost the first battle, but we will keep fighting this ridiculous blackout policy of the NFL." To help the fight, WeTheFans.com continues The Plan of enlisting 250,000 Seahawk Fans in the "Turn ON The Lights, The Party's Over" NFL Blackout Petition. When 250,000 Fans in Seattle start "blacking out NFL commercials of substitute games," other blacked out NFL towns will become "enlightened" and PRESTO! The NFL will get MAJOR PRESSURE from its sponsors to make a change. PERIOD!
Shooter Prentice killed HB 2838, but the NFL Blackout Petition rages on. Seahawk Fan Hunt flexed his muscle, now the rest of us need to flex ours by "getting in position" to have a blackout of our own in the 2002-03 Season. Gearing up to vote out legislators with itchy trigger fingers, who take sides with "companies over constituents" would be kinda fun too, wouldn't it?
St. Valentine's Day : Blackout MADNESS